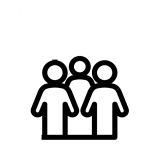 Children
6 - 18 years
(children -6 years free)

Group of adults
Group of minimum 20 people
Reservation compulsory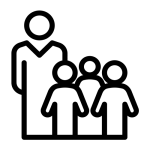 School group
Reservation compulsory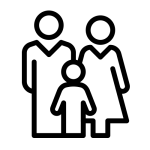 Family Pack
2 adults and 2 children
(+ 6€ for extra child)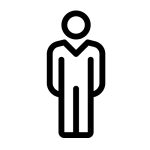 Guided tour
1h visit (20p. max. per guide)
Reservation by e-mail or telephone only
For security reasons and in order to protect the works backpacks are not allowed. Thank you for your understanding.





rates combi tickets
- COMING SOON -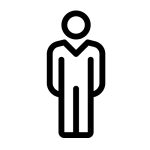 Permanent collection
Senior (65+)
Exhibition + permanent collection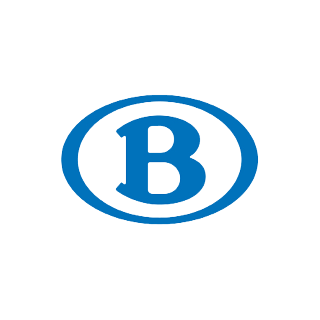 Discovery Combi

Train + Ticket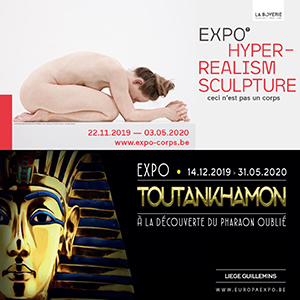 COMBINED TICKET
Tutankhamun x Hyperrealism Sculpture

Enjoy an exceptional ticket to see two of Liege's star exhibitions: "Hyperrealism Sculpture. Ceci n'est pas un corps." at La Boverie and "Tutankhamun - Discovering the forgotten pharaoh" at the Liege Guillemins TGV station.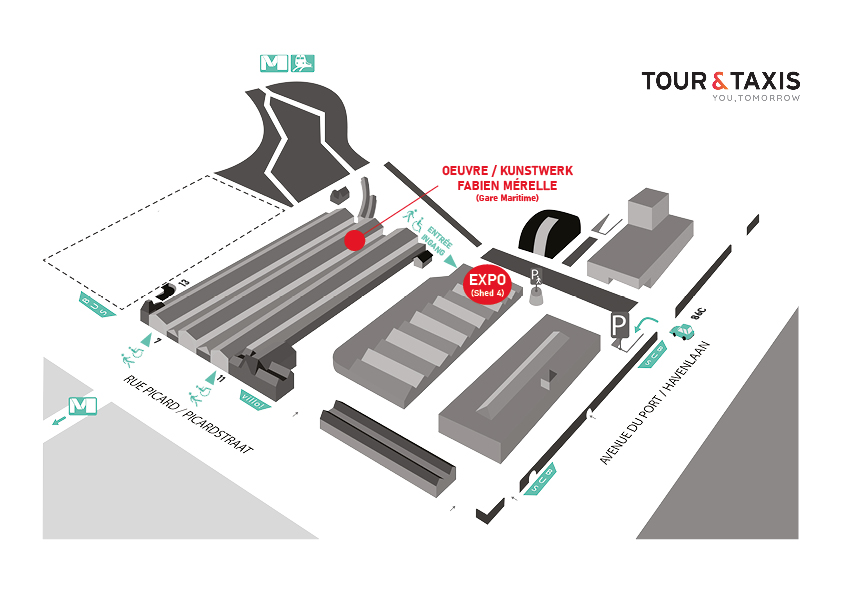 L'ENTREE PRINCIPALE SE FAIT RUE PICARD 7-11 – 1000 BRUXELLES 
BRUXELLES-NORD
By bus
Take one of the 4 MIVB buses (14,20,57,88) stationed at Brussels-North .You will be travelling from Simon Bolivarlaan to your destination, near Tour & Taxis (Havenlaan). Duration 5 minutes.
Shuttle Service
A free and regular shuttle service is provided every day of the week for visitors of the Tour &T axis site from 5.30 AM to 10 PM. There are shuttles travelling every 5 to 10 min. from Brussels-North (Simon Bolivarlaan) to the site of Tour & Taxis, back and forth . An extra stop is included between noon and 2PM at Rogier Plein. More info: www.tt-app.be
On foot
METRO
Ijzer, Ribeaucourt and Pannenhuis are only 10 minutes walking distance of Tour & Taxis. Coming from the city center please use either Ribeaucourt or Ijzer.
BRUSSELS-CENTRAL
Train+bus
Take the train from Brussels Central and you'll find yourselves 4 min later on the platform of Brussels North station. Then you choose one of the 4 available MIVB buses or the shuttle service. You'll reach your destination within 20 minutes.
By bike
You'll arrive at Tour & Taxis in less than 15 minutes pedalling. If you travel by a Villo bicyclen you'll find a station available in front of the entry of the site, in Rue Picard
BRUSSELS-AIRPORT
Take an IC train from Brussels Zaventem airport to Brussels North station and join Tour & Taxis in 25 minutes. This train travels every 10 minutes. Once you've reached destination, you can get to Tour & Taxis on foot or with the shuttle service.
CAR
The parking is located at Avenue du Port 86C, 1000, Brussels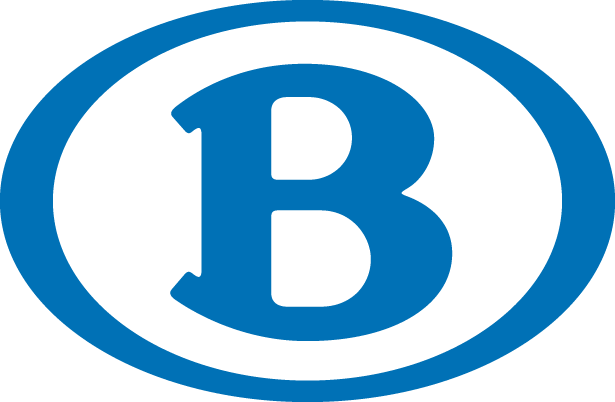 Visitez « Hyperrealism Sculpture. Ceci n'est pas un corps » en train! Achetez un Discovery Ticket avec le code SNCB sur https://www.belgiantrain.be/ et voyagez A/R vers Bruxelles-Nord avec 50% de réduction.
Paspartoe kansentarief? Dan heb je recht op het kansentarief van € 2. Stuur je pasnummer en de datum en het uur van je bezoek naar 
info@expo-corps.com
. Dan krijg je je ticket aan kansentarief per mail doorgestuurd.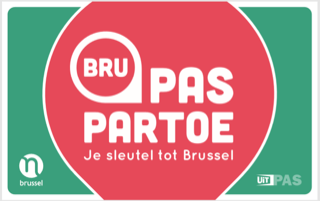 Hyperrealism Sculpture

Ceci n'est pas un corps
PUBLIC HOLIDAYS
We will also be open on all public holidays

. We are open every Monday during school holidays (10am - 6pm).