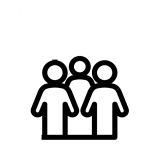 Children
6 - 18 years
(children -6 years free)

Group of adults
Group of minimum 20 people
Reservation compulsory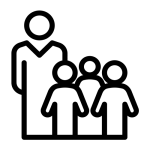 School group
Reservation compulsory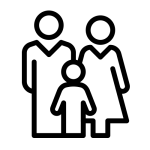 Family Pack
2 adults and 2 children
(+ 6€ for extra child)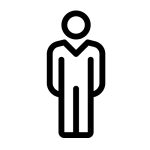 Guided tour
1h visit (20p. max. per guide)
Reservation by e-mail or telephone only
Pour des raisons de sécurité et de conservation des oeuvres, les sacs à dos et les animaux sont interdits. Merci de votre compréhension.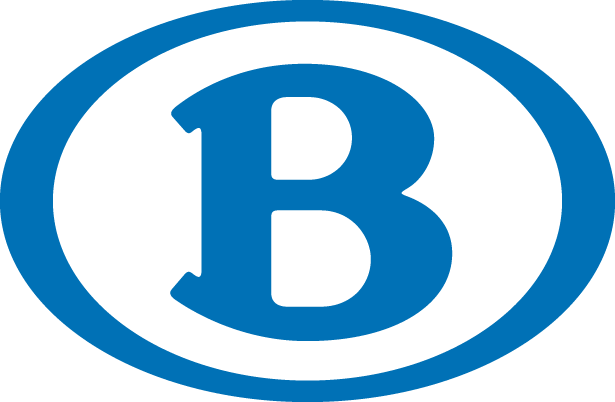 Visit « Hyperrealism Sculpture. Ceci n'est pas un corps » by train! Buy a Discovery Ticket by using the SNCB code and travel return to Brussels North Station with 50% discount on https://www.belgiantrain.be/
Paspartoe kansentarief? Dan heb je recht op het kansentarief van € 2. Stuur je pasnummer en de datum en het uur van je bezoek naar 
info@expo-corps.com
. Dan krijg je je ticket aan kansentarief per mail doorgestuurd.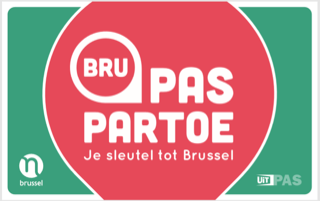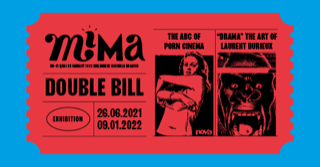 Combine your visit to our exhibition at Tour & Taxis with a visit to the "Double Bill" exhibition at MIMA - Museum. Visit one of the two exhibitions and get a reduction on the other!
On presentation of your "Hyperrealism Sculpture" entrance ticket, pay €7.5 instead of €9.5 for the exhibition at Mima (valid on the adult rate).
On presentation of your Mima entrance ticket, pay 14,5€ instead of 16€ for our exhibition.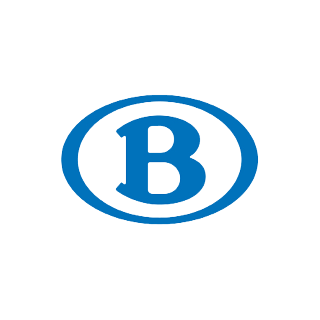 Discovery Combi

Train + Ticket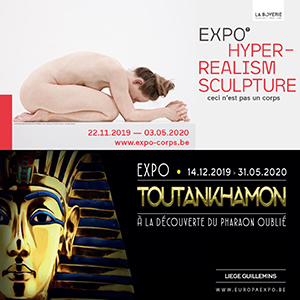 COMBINED TICKET
Tutankhamun x Hyperrealism Sculpture

Enjoy an exceptional ticket to see two of Liege's star exhibitions: "Hyperrealism Sculpture. Ceci n'est pas un corps." at La Boverie and "Tutankhamun - Discovering the forgotten pharaoh" at the Liege Guillemins TGV station.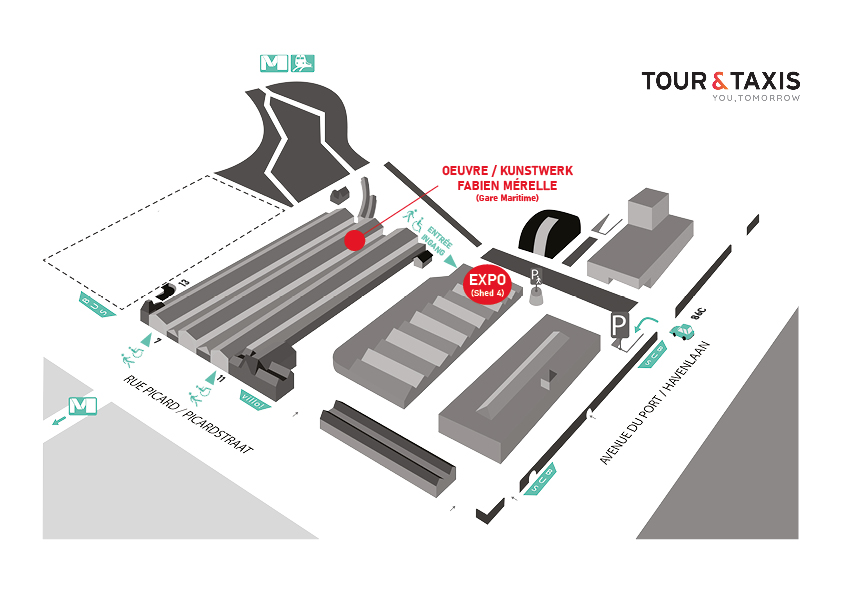 BRUXELLES-NORD
By bus
Take one of the 4 MIVB buses (14,20,57,88) stationed at Brussels-North .You will be travelling from Simon Bolivarlaan to your destination, near Tour & Taxis (Havenlaan). Duration 5 minutes.
Shuttle Service
A free and regular shuttle service is provided every day of the week for visitors of the Tour &T axis site from 5.30 AM to 10 PM. There are shuttles travelling every 5 to 10 min. from Brussels-North (Simon Bolivarlaan) to the site of Tour & Taxis, back and forth . An extra stop is included between noon and 2PM at Rogier Plein. More info: www.tt-app.be
On foot
METRO
Ijzer, Ribeaucourt and Pannenhuis are only 10 minutes walking distance of Tour & Taxis. Coming from the city center please use either Ribeaucourt or Ijzer.
BRUSSELS-CENTRAL
Train+bus
Take the train from Brussels Central and you'll find yourselves 4 min later on the platform of Brussels North station. Then you choose one of the 4 available MIVB buses or the shuttle service. You'll reach your destination within 20 minutes.
By bike
You'll arrive at Tour & Taxis in less than 15 minutes pedalling. If you travel by a Villo bicyclen you'll find a station available in front of the entry of the site, in Rue Picard
BRUSSELS-AIRPORT
Take an IC train from Brussels Zaventem airport to Brussels North station and join Tour & Taxis in 25 minutes. This train travels every 10 minutes. Once you've reached destination, you can get to Tour & Taxis on foot or with the shuttle service.
CAR
The parking is located at Avenue du Port 86C, 1000, Brussels
Hyperrealism Sculpture

Ceci n'est pas un corps
PUBLIC HOLIDAYS
We will also be open on all public holidays

. We are open every Monday during school holidays (10am - 6pm).